The Poker People
Leveraging the Power of Poker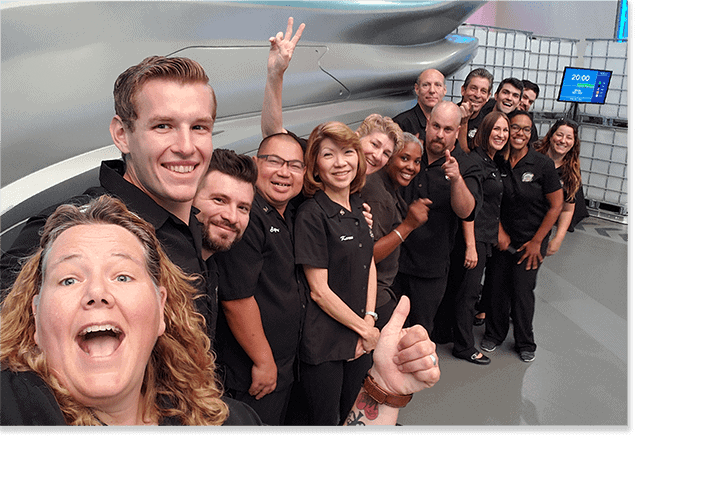 We believe in the ability of a simple game to unite people across the table, and around the world. Our amazing dealers and Event Managers are dedicated to providing quality customer service to anyone looking to enjoy poker at a home game, fundraising event, or company party.  We have a passion for the games we deal and through this we have brought teams together from around the world on our virtual platform and have raised millions of dollars for nonprofits at our in-person charity events.
We are excited about the opportunity that poker gives us to contribute to our community and looking forward to being a part of your next event.
Humble Beginnings

The Poker People was started in 2006 by Lara Gertzen with the name West LA Poker.  It was initially a retail shop and dealer school.  After some time, it became obvious that fighting the internet to sell poker chips was a losing battle so Lara transitioned the retail store and school into a casino night event company, making great use of those well trained dealers.

Great Minds Think Alike

Fate struck in 2009 with a chance meeting between Lara and Pamela Laurie.  The North Dakota native brought her work ethic and event management background to the company, moving quickly from dealer to Tournament Director, to running the office. In 2018 they decided to join forces and relaunched the company as Co-Founders of The Poker People.

The Next Normal

The Poker People came to a grinding halt with the rest of the world in March 2020.  Pamela and Lara decided they needed to keep working and, equally as important, they needed to keep their dealers working, so they went out and built a poker site to host online team building events.  With live dealers acting as poker ambassadors, these games have a reputation for quality entertainment worldwide. 
No longer a simple event company, The Poker People now has offices in Los Angeles and Las Vegas and is leveraging the power of poker to bring people together both online and in person. DOLLARS RAISED
FOR CHARITY