How Do You Make A Convention Fun?
Unconventional Convention Entertainment
After a long day of sessions your attendees need an opportunity to relax in a low-key social way.  Rather than send them off to the hotel bar or to fend for themselves in a new city, host a poker tournament.  Get those competitive juices flowing in a fun and friendly environment.  Meet new people.  Network.  Build friendships beyond business.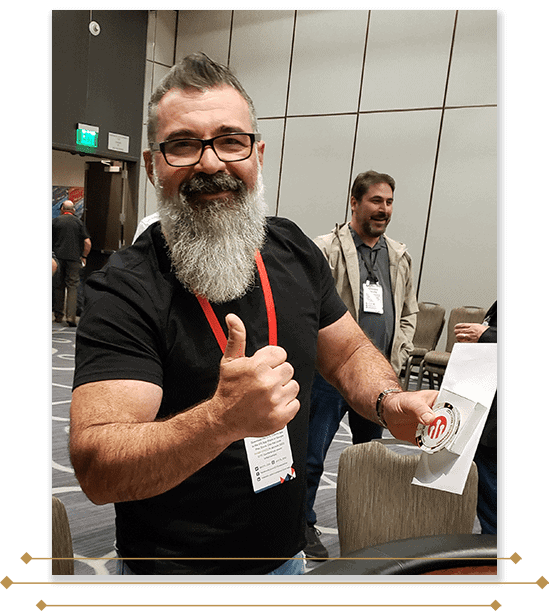 Social Skills and Poker Skills

All poker players are seated randomly in a tournament.  That means those social cliques are not in play and people get a chance to meet and mingle. 

The Business of Poker

Poker and business overlap in so many ways.  Operating off incomplete information, making decisions in real-time, and managing a budget all come into play at the poker table. 

Structured but Flexible

Need to find a simple social solution between sessions?  Want something to do after the welcome dinner?  Looking for a way to pit teams against each other for reward points?  We can structure our game to fit your needs.

Need to Include a virtual component?

Not everyone can make it to the big annual convention but they shouldn't miss out.  Take advantage of our virtual offerings to add value and entertainment for those who can't make the trip.
Looking for a Hybrid Option?

Let us host virtual poker games for your offices before the big convention.  These games build momentum and help those who can't attend still feel included.  Some companies even have the winners from each office battle it out for supremacy in person.  
Feature your logo on the poker felt, dealer button or cards.  We have several options to add consistency to the theme for your convention, brand activation, or roll out party.  Check out our full menu of custom items.