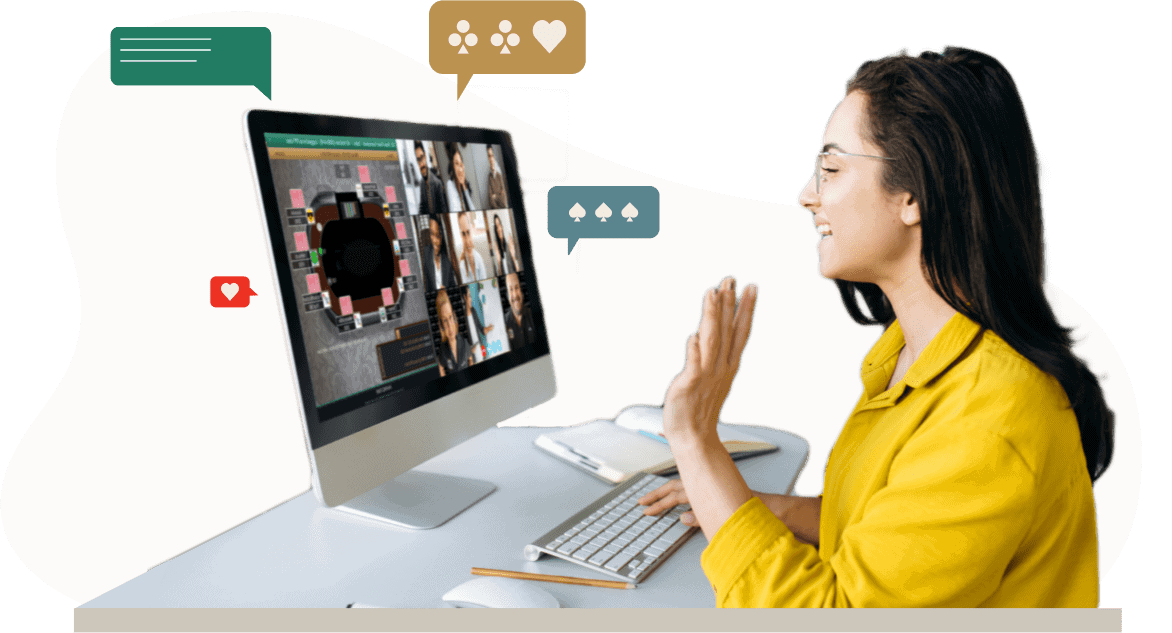 Make your next onlineteam building event a success!

Looking for a great team building idea?  Schedule a team building event that your employees will actually want to come to... and let The Poker People handle the fun!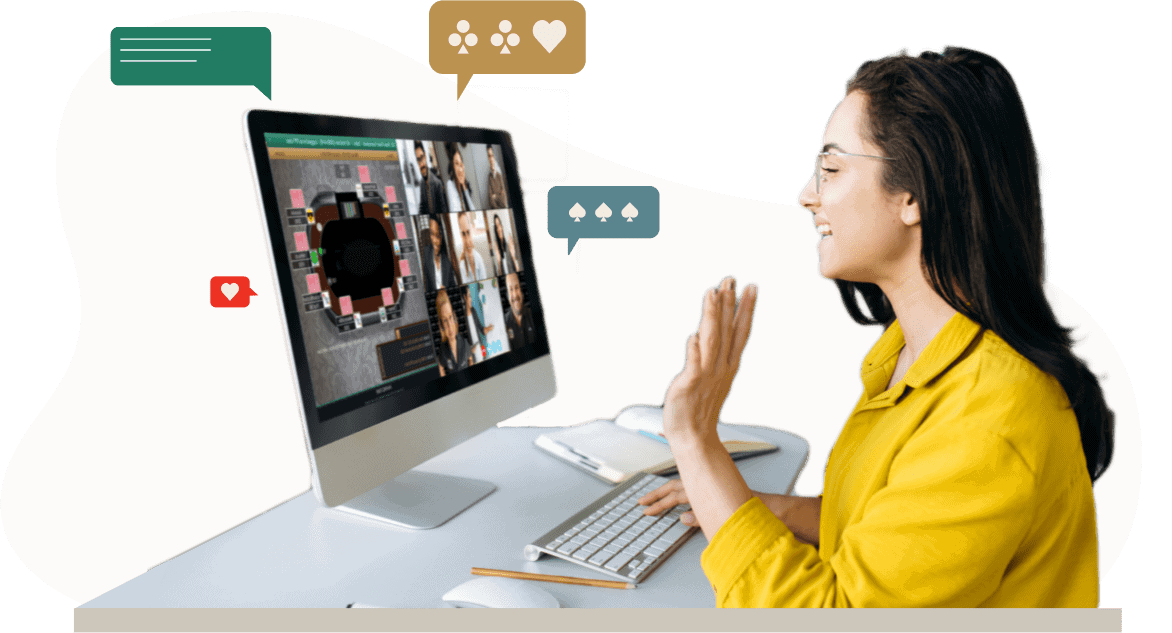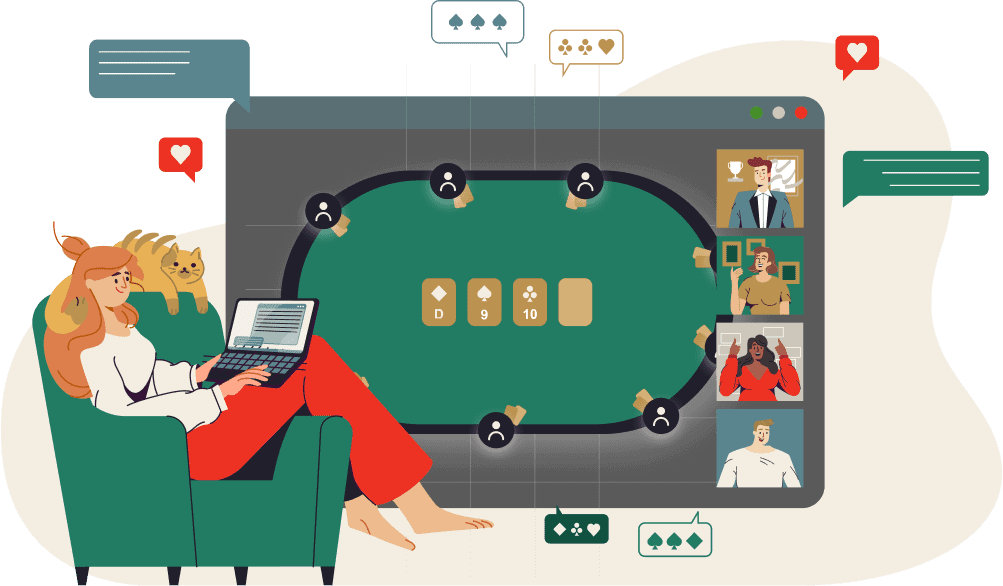 Virtual Team building is more important than ever for company morale & employee retention...

As the world adjusts to the next normal, HR professionals need to adjust too.  Companies need flexible solutions to keep remote and hybrid workers engaged. Thus, we have virtual team building as a good adjustment.
Our Virtual Platform brings everyone to the table…
no matter where they are!

Custom-Built
Poker Platform

Our site is unique because we run our team building poker game on a custom-built platform made just for our clients. Our Tournament Directors assist players in creating an account so they can play with our "fun money."

LiveDealers

Each team building activities room also features a live dealer acting as a poker ambassador. They don't deal the cards, but they announce the action, prompt players, help with technology and probably tell you a few poker stories as well.

BreakoutRooms & Tables

We pair the game with video-conferencing on Zoom and use the breakout rooms to host each table so the players can see their opponents. Through the magic of technology, we're able to host up to 250 guests at once!

Virtual TeamBuilding Dynamics

As the game progresses and tables consolidate, new social dynamics develop. This is a perfect opportunity for new friendships to be made and for teams to really come together and bond over a game of poker.
What's behind our poker face?
Our Amazing Dealers

The role of the dealer is to make sure no one is left behind. Especially in virtual team building events. Their job is not only to run the game but to ensure your employees are having fun and feeling supported during the experience. The dealers are the key ingredient that make our events so engaging.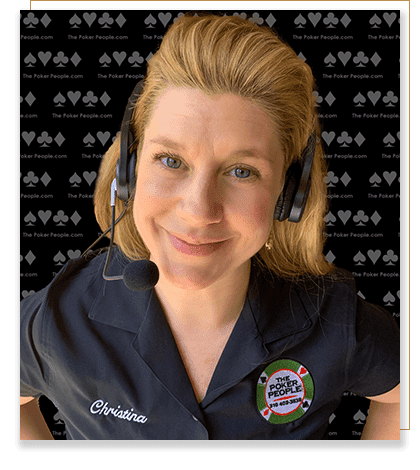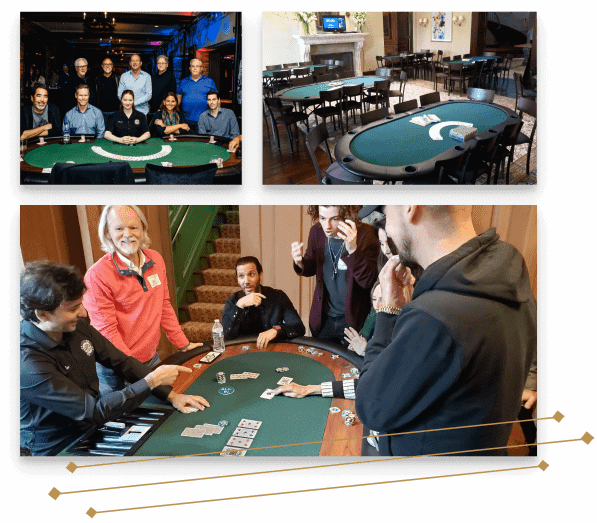 Poker is our expertise
We have been running poker tournaments and virtual team building events since 2006 and always enjoy meeting new people and new players. When you hire The Poker People you don't just get a vendor on game day, you get a partner who helps you plan out your event. Take advantage of our experience.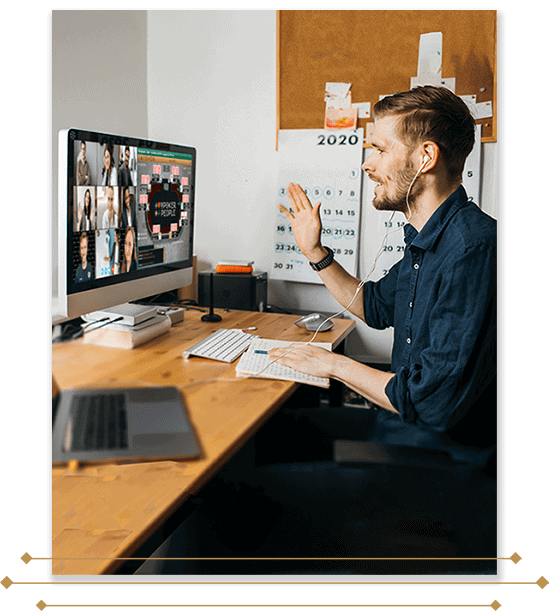 Event Manager

We provide our clients with Event Managers so you don't have to feel alone in the planning process.

Remote Team Building

Our custom-built poker platform hosts virtual team building games for companies around the world - and players don't have to leave their living room!

Curated Experiences

Our goal is to make the whole team event as turnkey as possible. You have enough to do - let us curate an amazing player experience that ensures everyone has fun and no one is left behind!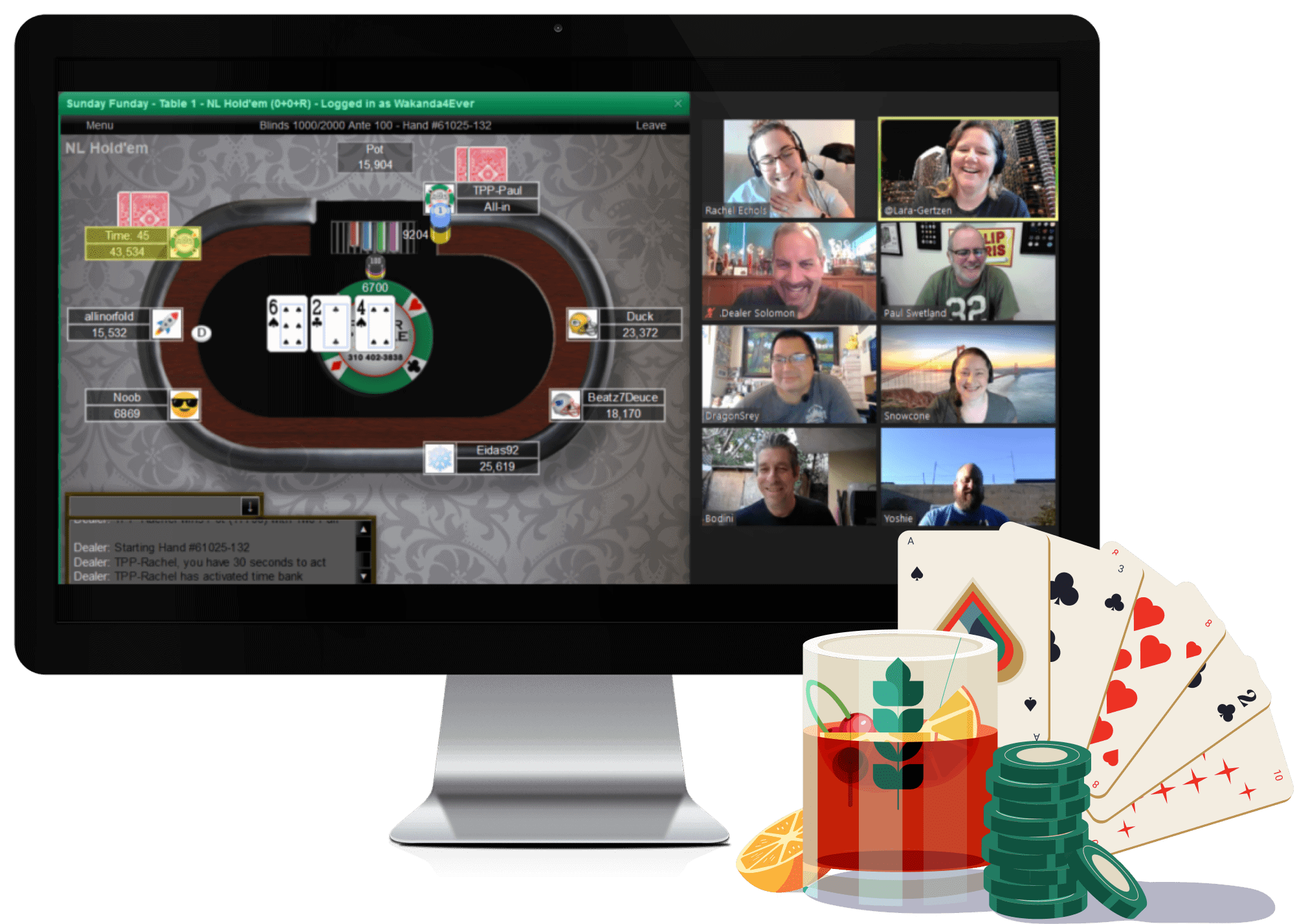 Ready to Bluff Your Boss?
We're here to help you make your team building event a success! Feel free to reach out and schedule a time to talk with someone from our sales team who can answer all your questions.